Zombie Escape Server
3 replies


1



Zombie Escape Server
10.04.15 07:31:50 am

DarkZBrine
User
Offline

Hey guys! its been awhile so i starting a new server called zombie escape so if you want to join i leave 1 ze map because i am making more.
Yeet
Admin/mod comment:

§5.2 - No advertisement, ref-links, clan threads and forum games

Talented Doge
User
Offline

@

DarkZBrine
: Please improve your English.
Why tell us this and what do you want to talk about?
Talented Doge

Sparty
Reviewer
Offline

I think your high or just messed up, because i see you make another thread

1uP
User
Offline

hahahahaha good idea the zombie server would like to play on it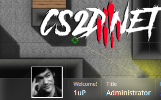 1