Info
Unreal Software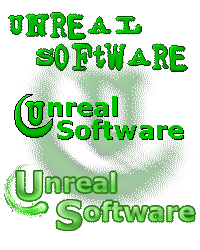 ... is a small and independent game- and software developer. I (Peter Schauss) use this name to publish my hobby projects.
Most of these projects are games. The greatest successes of Unreal Software are "Stranded (I+II)" and "CS2D".
The name "Unreal Software" has actually no distinctive meaning but therefore allows a lot of interpretation. However it is definitively not related with the "Unreal" games and engines by Epic Games.
Development of Unreal Software
Me - Peter Schauss
My name is Peter Schauss. I'm 36 years old, living in Germany and I'm the person behind the scenes of Unreal Software. You can learn more about me at www.PeterSchauss.de. My nick on this website is DC.
I hope you have a lot of fun on this website!


Website Details
This website uses images from the

Icon Theme and famfamfam.com Flag Icons.
Some of the JavaScripts are using the

JavaScript library.
It has been tested with different browsers, like Google Chrome, Mozilla Firefox and Microsoft Internet Explorer. Moreover it is valid XHTML 1.0 Transitional according to the W3C and uses modern UTF-8 character encoding.
Contents of this website are copyright reserved. Please read the disclaimer for legal details.