Blau Burger | zm_italy
23 comments

Blau Burger | zm_italy
21.10.12 10:46:58 am

17 like it!
97 kb, 373 Downloads
Suprise
BANNED
Offline

Hey guys, this new zombie map based on the italy map(cs_italy), so I tried to make it look like the same.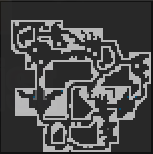 Mapexport without lights

And with lights

PS: The zip file contain 2 versions of this map. Choose which one looks better.
No pictures only mapexport.

edited 2×, last 13.08.13 06:25:12 pm

This file has been reviewed and
approved
by
GeoB99
(20.05.16 06:46:42 pm)
Comments
23 comments
Log in!
You need to log in to be able to write comments!
Log in