moar weird pals!
6 replies


1



moar weird pals!
06.10.15 09:21:57 pm

Mami Tomoe
User
Offline

Is death truly a bad thing? If it is, then why do we all get to experience it? And... Why does it take so long? - What is the meaning of death?

Seekay
Reviewer
Offline

I don't think DC will make comics again anytime soon.

In loving memory of Mr. Ast.
He never had to hide his morning wood.
Wash your hands! :­)

DC
Admin
Offline

Weird Pals was a project I wanted to try out. My aim was to deliver a daily comic but unfortunately I failed to keep that up for several reasons:

It requires a lot of motivation, discipline and time to do something daily or to prepare enough material to provide something daily

It didn't get much attention / enough attention to keep me motivated

Lack of good ideas
Also I mixed a story with random cartoons as you can see. The "story" kinda worked but most of the daily cartoons I made there are pretty bad unfortunately. I guess I have to admit that I'm not very good at that.
At the moment I'm not really motivated to continue this. Also I now have significantly less time than I had 2009 and I prefer to focus on other things. I didn't forget the project/domain though. I might do something new with it later.

1uP
User
Offline

I would like to see some more new sucesfull comics in here, nice job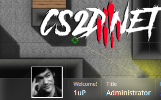 GeoB
Moderator
Offline

I can confirm, some of weird pals aren't pretty much well made. I like mostly Mr.Ast comic and few of Weird Pals.

0TT0
User
Offline


I Enjoy It
26.10.15 01:37:14 pm

DaisukeOno
User
Offline

Not really funny, but i still enjoy weird pals anyway ._.
I have a potato internet


1