[4th Era]CM-901 Assault Rifle Set
18 comments

[4th Era]CM-901 Assault Rifle Set
15.02.12 01:26:22 pm

14 like it!
191 kb, 144 Downloads
Cryxisalie Aria
User
Offline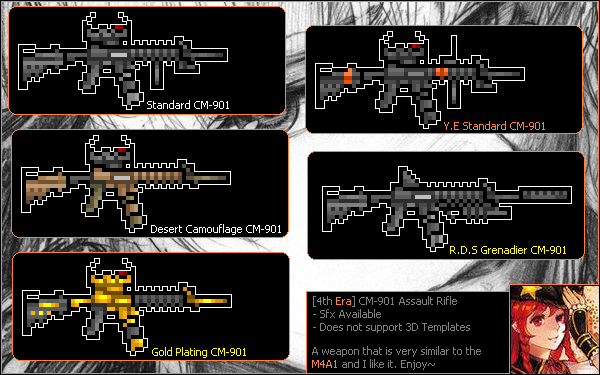 This is an assault rifle set.

This set will replace your "FAMAS" with 5 different camouflage paints.

Note!


Read the description in the picture.

You have my permission to use my weapons in your mod but please inform me for this!
Comments
18 comments

1

Log in!
You need to log in to be able to write comments!
Log in

1